Skip the university of adelaide college announcements
The University of Adelaide College Announcements
PARTICIPATE IN THE EASTER SCAVENGER
HUNT IN GROUPS OF UP TO THREE MEMBERS
TO WIN PRIZES! ! !
LEARN SCIENCE, TECHNOLOGY ENGINEERING
AND MATHEMATICS ALONG THE WAY!
REGISTER YOURSELF OR YOUR GROUP BY SCANNING THE QR CODE

Registration forms also available from College reception

Hi Students,
You can view the slides from the Student Services presentation in the attachment.
Student Services are located in Room 303 on the Grenfell Street Campus
•Monday-Friday 10am –12pm & 2pm –4pm (no bookings required)
•alternatively book your meeting at Reception on Level 2 or directly with the Student Services staff
Honour Roll students nominated by their teachers for academic excellence, improvement or voluntary contributions to the College community.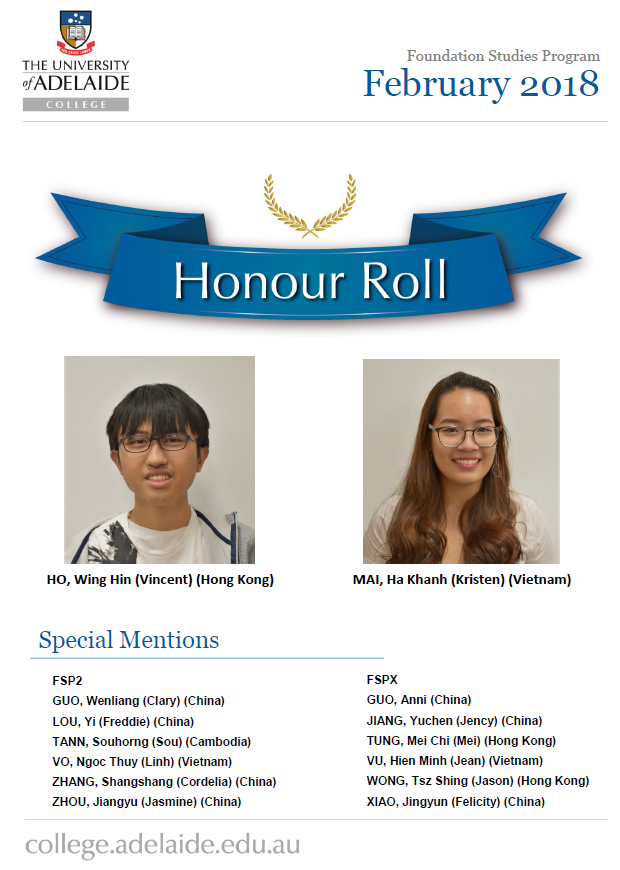 An Australian themed party to welcome all new students. Hosted by the Student Social Club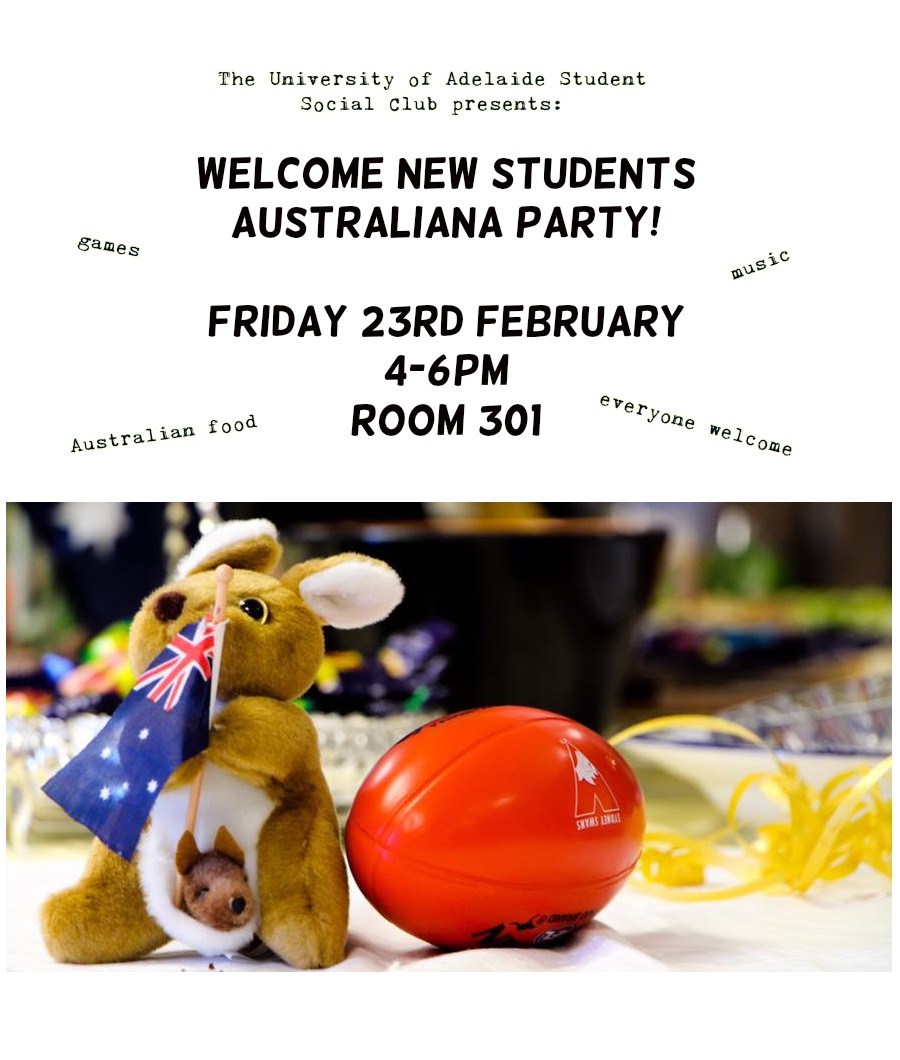 Congratulations to the October 2017 FSP Honour Roll nominees. These students are identified, and voted for, by teachers and other staff for their hard work, academic excellence, improvement and positive contribution to College by volunteering for the Student Social Club or other events.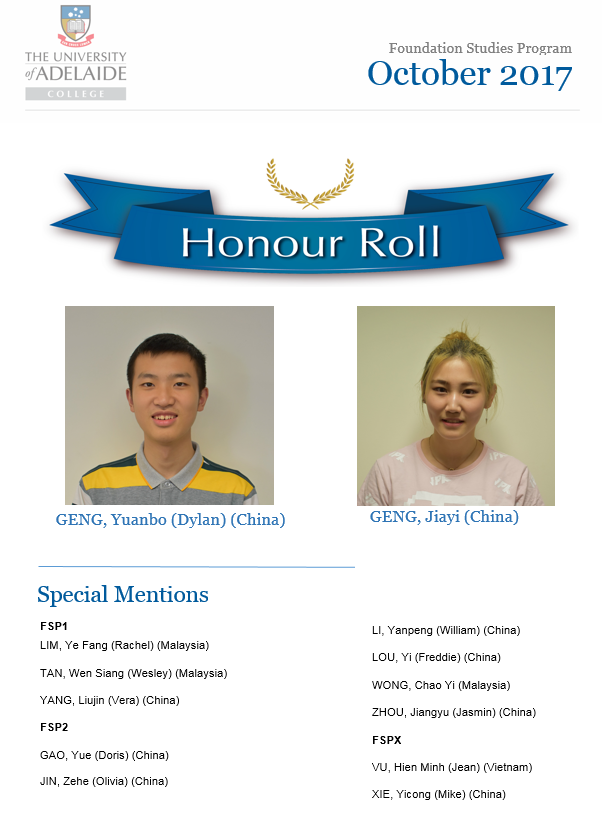 Skip available courses
Skip course categories
Course categories
Skip courses