Skip the university of adelaide college announcements
The University of Adelaide College Announcements
Guidelines for safe Social Media use. Please check your handbooks for more detailed information.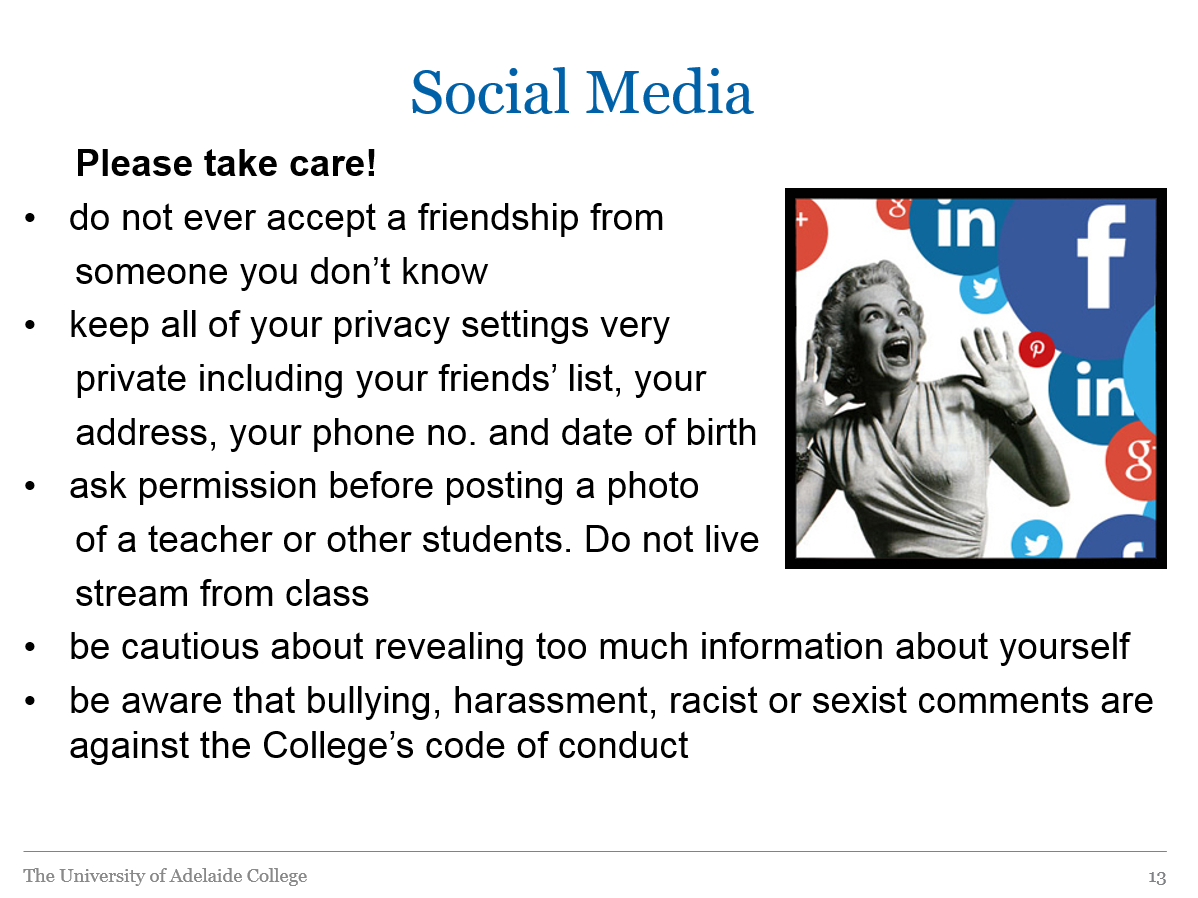 Dear students

Your safety and security is very important to us.


It will greatly help us if you can please note the following information about access times to our premises.

Opening and closing times for the College building at 132 Grenfell Street:

Front door opens at 7:45am Monday ...
Read the rest of this topic
(190 words)
Luca's FSP1 Nutrition classes had a delicious lesson last week! Students were tasked with re-creating a healthier version of an original recipe and their class mates compared the taste of each. The healthier versions were overwhelmingly preferred by the students and these recipes will be recreated by the students for the FSP Graduation party!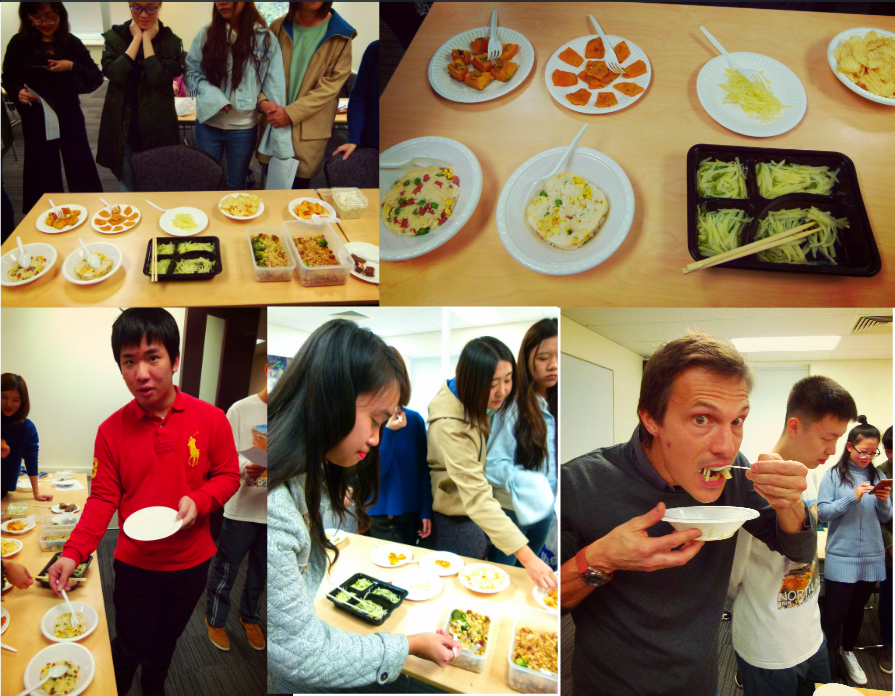 The Student Social Club would like to thank everyone who participated and contributed to the Biggest Morning Tea last week. We raised over $350 for the Cancer Council! Picture taken by Derek Tse.

The Student Social Club will be hosting the Biggest Morning Tea on Thursday 25th May 9-12 in the Level 3 Foyer. Please come along, have a treat and cup of tea and donate some money towards cancer research.

Prize winners for the best snapshot of a real UFO in flight were presented to the winners today by Critical Thinking teacher (and UFO specialist) Kieren Nanasi. First prize went to Jim Liu, second prize to Lily, Flenny and Anda and third prize to Afra Al Hammadi. Congratulations and hope you enjoy your alien prize packs!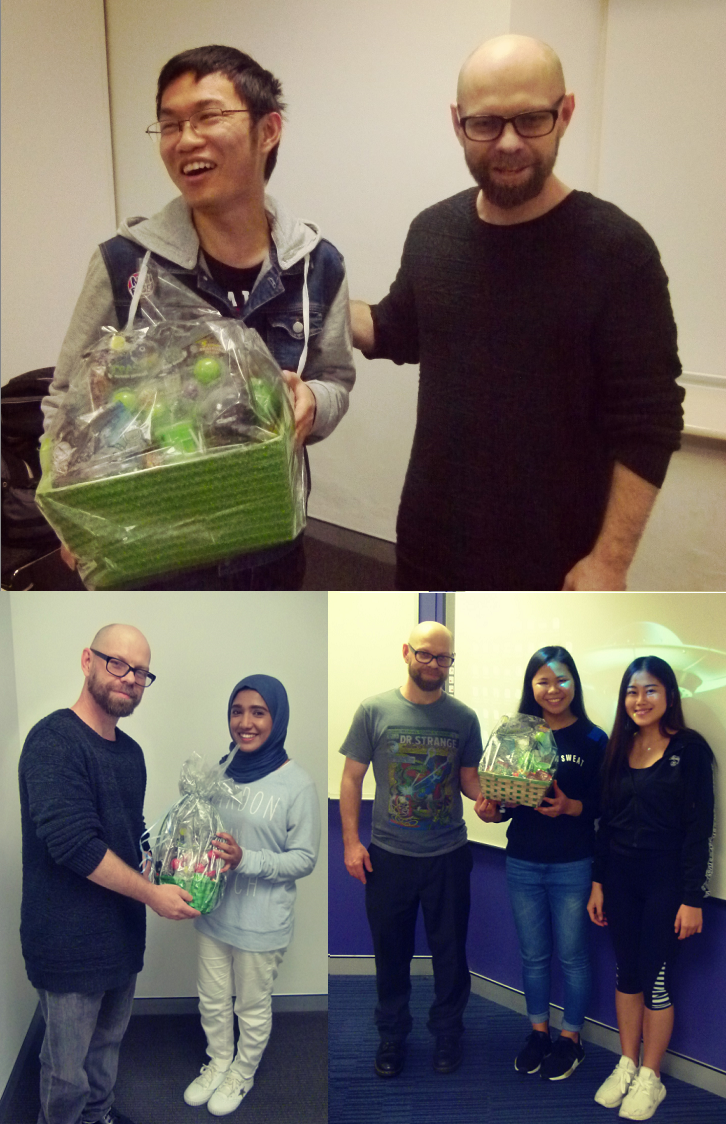 Congratulations to the Degree Transfer Honour Roll candidates for March!

Skip available courses
Skip course categories
Course categories
Skip courses